BALISTRERI - THE HERITAGE
some text about this photo
A VISION FULFILLED - FOUNDER, JOSEPH S. BALISTRERI
In 1964, Joseph S. Balistreri founded Balistreri Real Estate. Solid homegrown values provided him a strong foundation and predictable steadiness. The record reflects he fulfilled his purpose with great success, with uncommon joy, grace, generosity and above all with love.
The Balistreri family has been blessed by the vision of Joseph S. Balistreri. We honor him by continuing to uphold the values with which he imbued the company. We celebrate all that he was – and still is. Under its new leadership, the company has built upon the success of Balistreri's legacy and expanded into luxury real estate.
At Balistreri we are passionate about delivering exceptional consumer experience. By offering a complete suite of real estate services, we ensure to meet our consumers every need, from sales and rentals, to mortgage, commercial, new developments, and title insurance, we have experts in every field to skillfully guide you from beginning to end. Today's consumer needs a trusted source who can separate and navigate the complex world of real estate.
Mission Statement
To be the leading international real estate company in South Florida through powerful local and global resources. Balistreri Realty agents have an outstanding reputation for marketing distinguished properties, extensive training, superior quality service and broad knowledge of the local market. We exemplify superior quality service and is an extension of the company's impeccable image.
VISION STATEMENT
To deliver service with excellence and commit to superior individualized, personal service, and attention to detail.
To lead locally and reach globally, be recognized as experts in South Florida and international markets.
To adapt to market changes and embrace cutting edge technology with the aim of exceeding our goals and providing expert knowledge.
To provide a team of professionals which give personalized services, always with our clients profit and convenience in mind.
CORE VALUES
To create teamwork, energy, and passion in the company.
To set the highest levels of ethical standards.
To nurture long term relationships with clients and agents based on trust, discretion, and confidentiality.
Management and Key Personnel
James M. Balistreri, CRB, CIPS - Chief Executive Officer
Manager, Greater Boca Raton and Parkland
At the helm of the most trusted names in real estate firms begun by Joe Balistreri, Sr. in 1964, Jim is the innovative owner with his brother Joe, of Balistreri Realty and Integrity Title. Jim is considered a luminary among real estate experts serving as a former President of the Greater Fort Lauderdale Realtor Association, a Director of Florida Realtors (FR) for many years, past FR District 11 VP (South Florida) and currently serves on Florida Realtor Executive Committee.
Prior to joining Balistreri Realty, Jim was a project manager and estimator for a major commercial general-contracting firm and holds the Florida GC license. Jim has earned his Certified Residential Broker and Certified International Property Specialist designations.
Jim is the proud father of two teenage boys, Dominic and Clayton and "the baby" of 6 children.
Joseph E. Balistreri, GRI - President
Joe served in the United States Army (achieving the rank of E-5 before being honorably discharged) before becoming a licensed real estate professional. Working under his father (then owner), Joe built a very successful business in real estate sales. As the years progressed, Joe took on the day-to-day operations and management of the company. In 1991, Joe and brother Jim bought the business from their father.
Carol Balistreri - Manager, Lighthouse Point
Drawing on almost 30 years of experience in real estate sales and management in North Carolina and Florida, Carol has been instrumental in the continued success of Balistreri Realty's Lighthouse Point sales center. Her hands-on management style, training expertise and caring attitude is appreciated by the sales associates and our clients. Active in community events, Carol holds her Brokers Associate license and is a Certified Distressed Property Expert ready and willing to educate associates and sellers in today's changing market.
Rick Sicilia - Manager, Pompano Beach
Rick Sicilia has been involved in South Florida real estate for over 30 years, first licensed in 1978 and then attaining his Florida real estate broker and real estate instructor licenses in 1980. Rick started his career as an active salesperson with P.A. Lethbridge & Co. and later became a senior real estate instructor at Gold Coast School of Real Estate. Rick helped thousands of people pass the salesperson's and broker's exams during his 15 year tenure at Gold Coast. During this same time he operated his own independent brokerage and consulting firm.
Upon leaving the teaching arena Rick turned his attention to real estate office management. For a short time he managed a Hollywood office for a unique start-up firm before becoming one of the managing brokers at one of South Florida's largest RE/MAX firms. Rick remained at RE/MAX for over 12 years where he also served as a Vice-President and closing agent for their in-house title company. Rick has most recently worked as a sales trainer and mentor before joining Balistreri Realty.
Rick is also a long-time member of the Greater Fort Lauderdale Realtors where he has served as a member on various committees including the Realtor/Lawyer Committee, the Grievance Committee (Grievance Chairperson in 2010) and he is presently a member of RAGF's Professional Standards Committee.
Fort Lauderdale Sales Center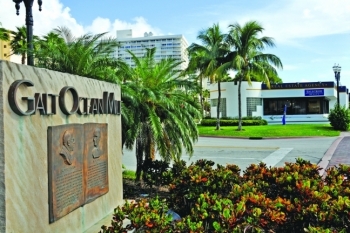 4090 N. Ocean Blvd
Fort Lauderdale, FL 33308
Office Manager: James Balistreri
Phone: (954)-489-3100
Fax: (954)-489-3101
Pompano Beach Sales Center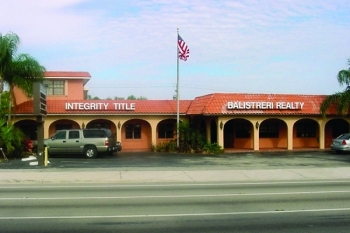 1350 N. Federal Highway
Pompano Beach, FL 33062
Office Manager: Rick Sicilia
Phone: (954)-545-1600
Fax: (954)-545-1601
Lighthouse Point Sales Center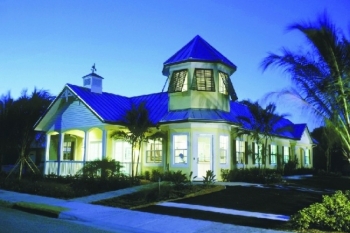 2281 E. Sample Road
Lighthouse Point, FL 33064
Office Manager: Carol Balistreri
Phone: (954)-691-1800
Fax: (954)-691-1801
Boca Raton Sales Center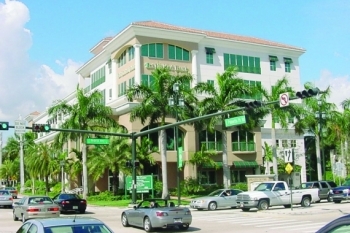 1 N. Federal Highway, Ste. 300
Boca Raton, FL 33432
Office Manager: James Balistreri
Phone: (561)-886-1600
Fax: (561)-886-1601
Ocala - The Villages Sales Center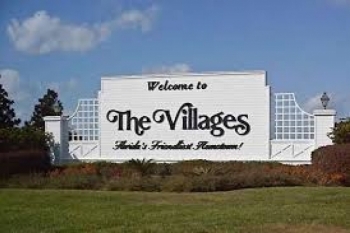 1771 SW 109Th PL
Ocala, FL 34476
Office Manager: Carolyn Biddle
Phone: (352)-533-8586